What tourists refer to as "Mui Ne" is actually the village of Ham Tien. Sandwiched between Mui Ne (a fishing village to the east) and the provincial capital Phan Thiet, Ham Tien is where the action happens. There's a single tourist strip Nguyen Dinh Chieu Street – which turns into Huynh Thuc Khang Street as the road gets close to Mui Ne town – accommodation is either ocean side or across the road from it. As for addresses, even numbers are on the ocean side; odd numbers, the other.
High season in Mui Ne has traditionally been from November to April, low season from May to October. But in recent years tourist numbers have been in decline and some accommodation are applying low season rates as early as February/March.
Mui Ne accommodation is good value but if you dream of beachfront, you will have to have a bigger budget. You'll also have to be careful in choosing as some places have lost their beachfront completely due to coastal erosion.
A short list of personal recommendations for the best cheap hotels in Mui Ne, located near the backpacker area on Nguyen Dinh Chieu street. Mui Ne Go will help you save the time for choosing the best hotel
Budget from 8 – 15 USD: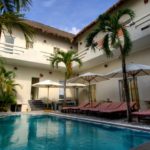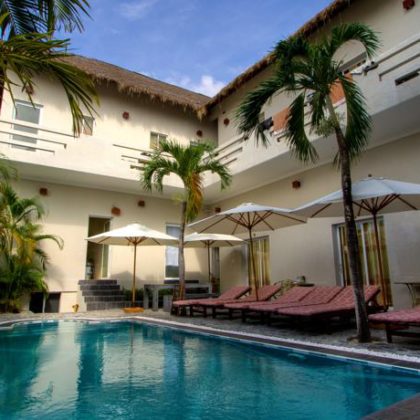 Mui Ne Hills Budget Hotel: 69 Nguyen Dinh Chieu, Mui Ne beach, Phan Thiet. It is located in Mui Ne centre, This property is 4 minutes walk from the beach. Located on top of sand dunes and overlooking Mui Ne Bay, Mui Ne Hills Budget Hotel (previously Mui Ne Hills 2) is just 300 m from Mui Ne Beach. It features 2 outdoor swimming pools, an outdoor spa pool, restaurant and rooms with free Wi-Fi.More details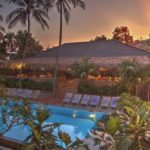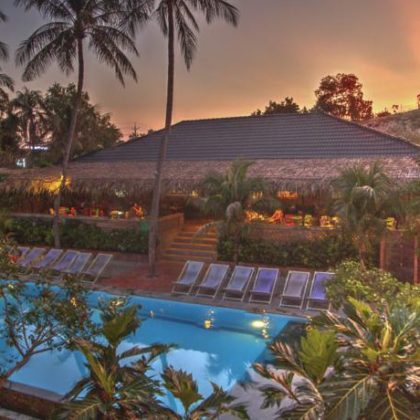 Mui Ne Backpacker Village: 137 Nguyen Dinh Chieu, Mui Ne Beach, Phan thiet. Mui Ne Backpacker Village offers peaceful and relaxing accommodation for travellers. It features an outdoor swimming pool set in tropical style where guests can interact with another. The hostel also has an in-house restaurant and a bar. Free WiFi is available throughout the property and a daily housekeeping service is provided.More details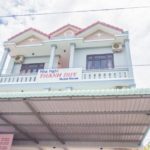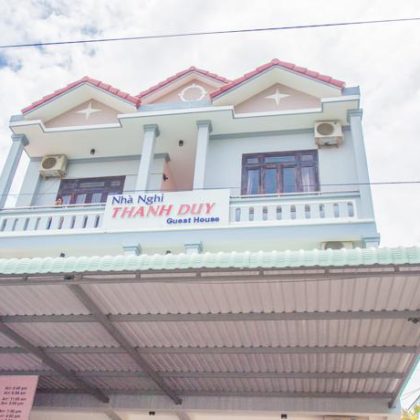 Thanh Duy guesthouse: 243 Nguyen Dinh Chieu, Mui Ne beach, Phan Thiet. It is located in Mui Ne centre, suite to move other destinations here. Its price is from  8 – 10 USD/night depending on your need. More details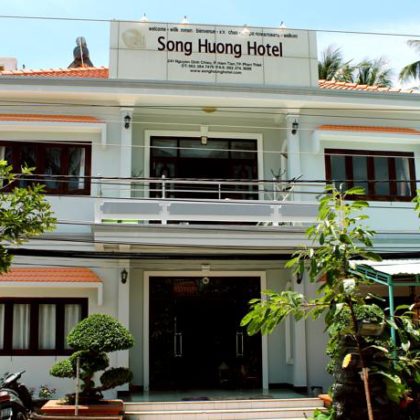 Song Huong Hotel: 241 Nguyen Dinh Chieu, Mui Ne beach, Phan Thiet. Song Huong Hotel offers air-conditioned rooms with cable TV and free Wi-Fi. It features a spa, restaurant. Featuring garden views, rooms are simply furnished with a side table and an attached bathroom with a heated shower. A cable TV, telephone and mini-fridge are provided. More details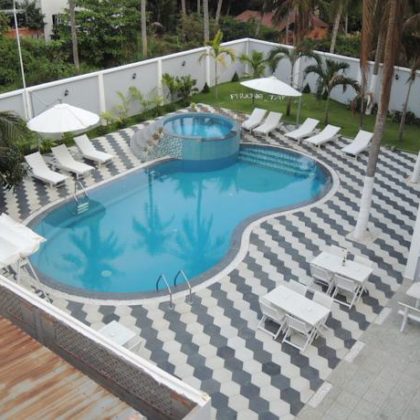 Phuong Tay Guesthouse: 8A Huynh Thuc Khang, Mui Ne beach, Phan Thiet.ree WiFi access is available and guests can refresh at the outdoor pool. Each room comes with a TV, air conditioning and a minibar. Featuring a shower, private bathroom also comes with free toiletries and slippers. Extras include a seating area and cable channels. More details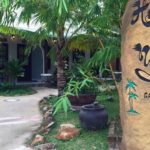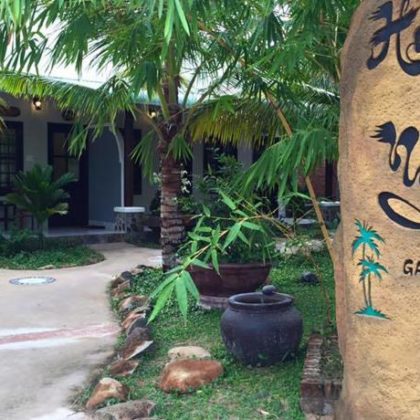 Hoang Nga Guesthouse: 49 Huynh Thuc Khang, Mui Ne beach, Phan Thiet. Simply furnished, air-conditioned rooms come with tiled flooring, a wardrobe, seating area, a minibar and a TV with cable channels. Rooms enjoy garden views and include a private bathroom with shower facility and free toiletries. More details


Budget from 16 – 25 USD: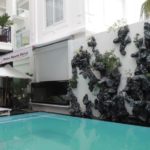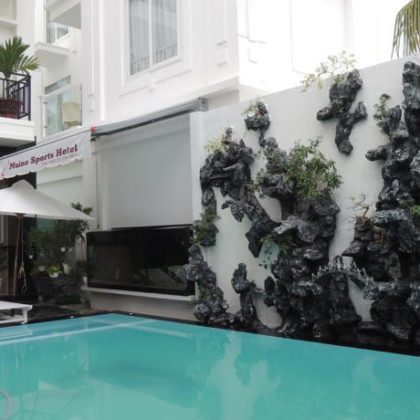 Mui Ne sports Hotel: 246/5 Nguyen Dinh Chieu, Mui Ne beach, Phan Thiet.
Only 50 meters from the sea, the hotel Sports Mui Ne were built up as your 2nd house in Mui Ne, It is a new Opening hotel, nice and friendly, surrounded by coconut and sea.
All Rooms complete with modern amenities and special all rooms coa window, balcony overlooking the sea and the hotel"s swimming pool to help cool the room always.
More details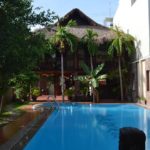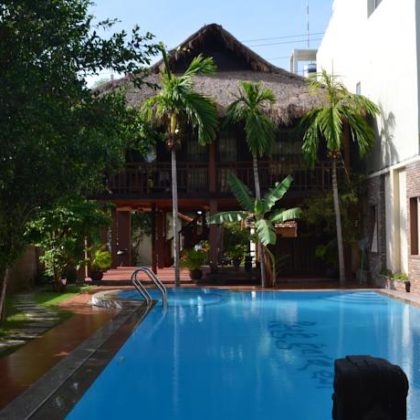 Rang garden bungalow: 233A Nguyen Dinh Chieu, Mui Ne beach, Phan Thiet. Located in the lovely area of Mui Ne, Rang Garden Bungalow enjoys a commanding position in the family fun, sightseeing, beaches hub of Mui Ne. From here, guests can enjoy easy access to all that the lively city has to offer. For those of you who want to venture out, Ham Tien Market, Jibe's Bar Diving Center, Rang Church are just some of the attractions available to visitors.
The complete list of recreational facilities is available at the hotel, including hot tub, fitness center, outdoor pool, pool (kids), garden. Whatever your purpose of visit, Rang Garden Bungalow is an excellent choice for your stay in Phan Thiet. More details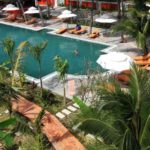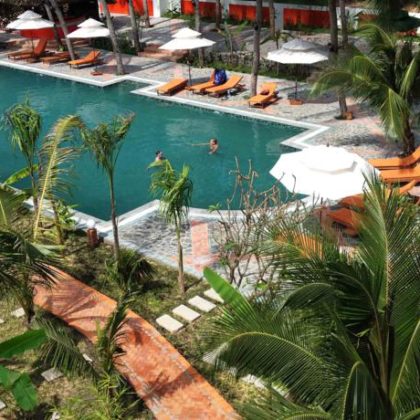 Green hill resort and spa: 121 Nguyen Dinh Chieu, Mui Ne beach, Phan Thiet. IThis property is 1 minute walk from the beach. Operating a 24-hour front desk, Green Hill Resort and Spa is conveniently situated within 700 m to central Mui Ne Village. Free Wi-Fi access is available in the entire property and complimentary parking is provided on site.More details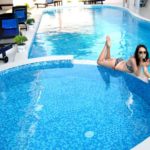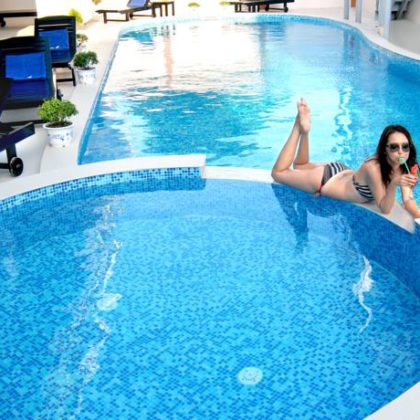 1001 Nights Hotel: 45 Nguyen Dinh Chieu, Mui Ne beach, Phan Thiet. 1001 Nights Hotel offers elegant and comfortable accommodation with free WiFi access throughout the property. It features an outdoor pool, hot tub, sauna facility and banquet/function facilities on site.More details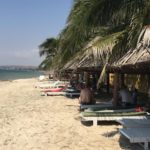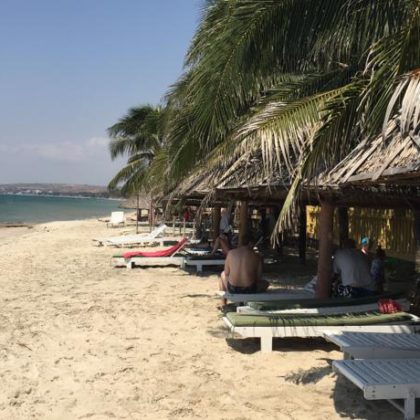 Nhat Quang Guesthouse: 46 Huynh Thuc Khang, Mui Ne beach, Phan Thiet. This property is 1 minute walk from the beach. Offering a private beach area and outdoor swimming pool, Nhat Quang Guest House is located in Phan Thiet. The guesthouse is located just 2 km from Ham Tien market and 20 m from Tien Spring. It offers Wi-Fi and access to several watersports.More details
Read more: