Much resembling a desert, the white sand dunes about 30 kilometers northeast of Mui Ne Center.
Beside options such as walking up the sand hills or renting a jeep to the sand hills, one of the best ways to get around the dunes, and by far the most fun, is to rent a four-wheel, all terrain vehicle – Quad biking (ATV).
Seeing a demand for a greater range of tourism services, Binh Thuan authorities have licensed the local Mico Company to offer rental services for the four-by-four vehicles.
Fitted with high-power engines, ATVs are specially designed to overcome challenging terrain and can handle a wider range of road surfaces than other vehicles. Great for adventure-lovers, ATVs offer a fun way to explore the sand dunes.
At first, it felt really difficult to control, but when you get used to it, what you gain is terrific. A little danger like this makes our vacation much more exciting.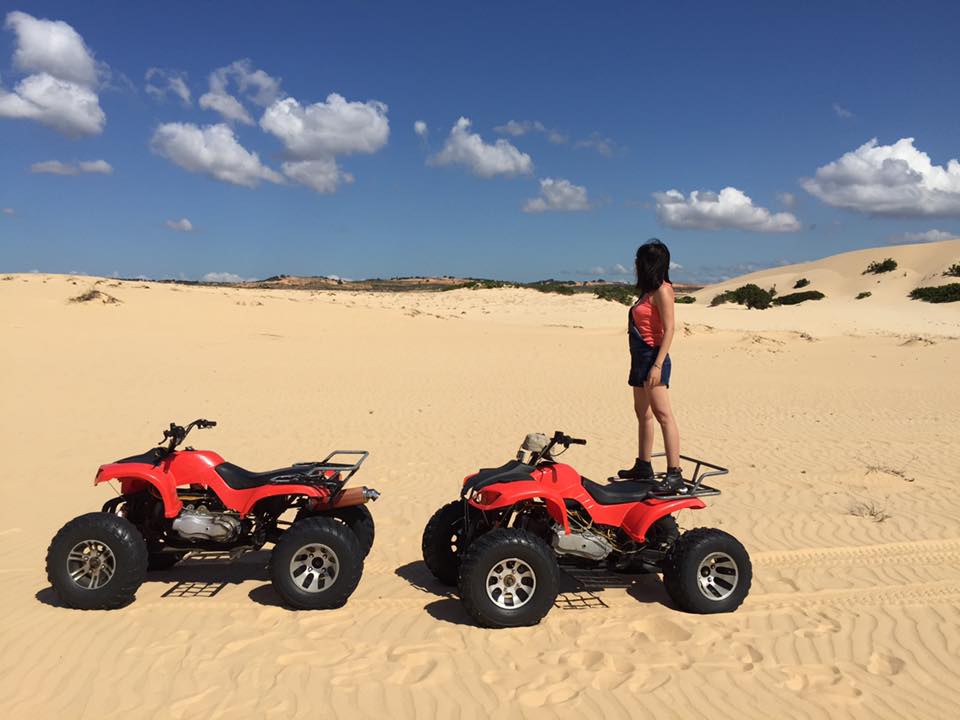 Price Quad bike (ATV) for rent :
Small ATV :   450.000 VND ~ 20 USD (30 mins) – max 2 person
Big ATV :   850.000 VND ~ 38 USD ( 30 mins) – max 3 person
Jeep up to the hills :   600.000 VND ~ 30 USD ( 1 hour) – max 4 person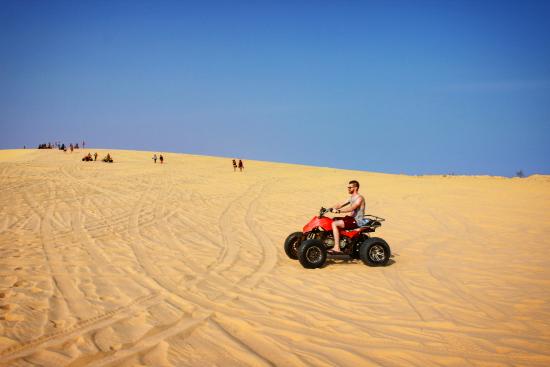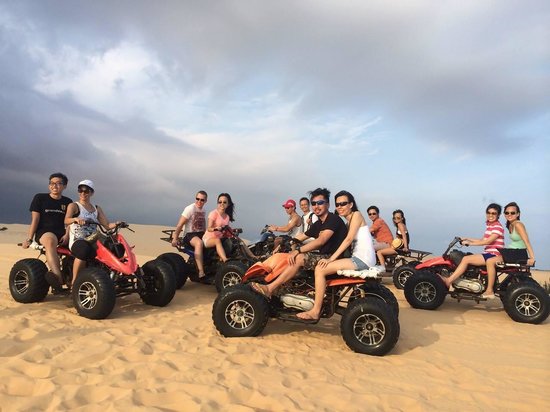 Save