Mui Ne White sand dunes  is also known as Bau Trang (white lake). Bau Trang is a famous landscape located about 30 km North East of Mui Ne Center. It is a fresh-water lake formed long ago and located amid the endless sand hills. Bau Trang is divided into two parts by a sand hill, which are called Bau Ong (Mister Lake) and Bau Ba (Lady lake). Long time ago, Cham people came here and use the water from this lake. The Cham people built Yana temple to thank this lake. It has become the source supplied for man and animals. When the Cham people left here, the temple did not remain intact. Now it only exists as a clue in south Bau Trang marking a history period about the process of conquering the nature before the Viet people come here.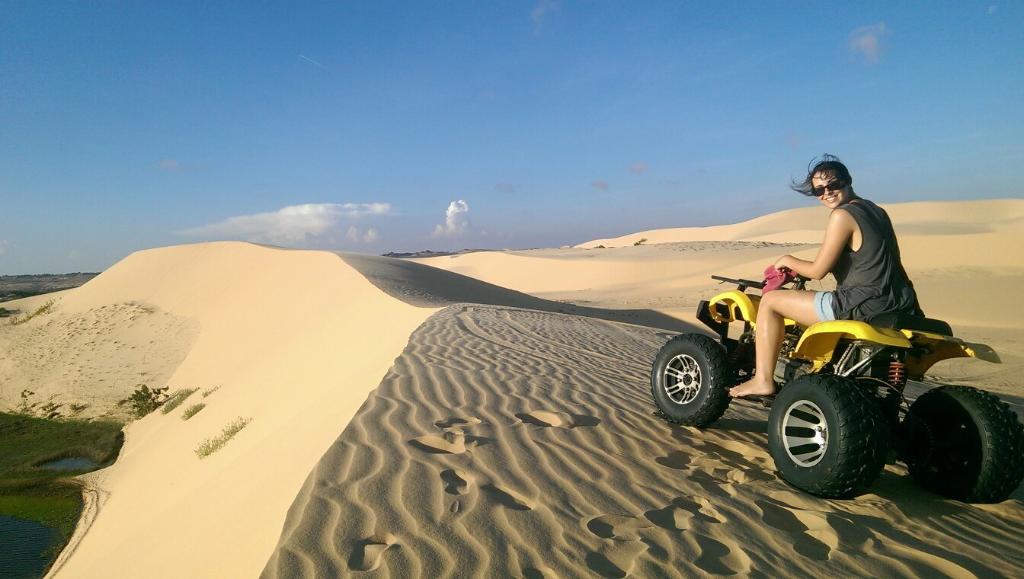 Beside the sand and pure water, Bau Trang has a very unique thing which is a lotus lake located in the center of the sand mountain. Along the lake side, a lot of lotuses are growing. In the summer, lotus in bloom has complement to the sand mountain a blaze of color. Lotuses grow naturally, and bloom in almost seasons.
According to the residents in Bau Trang, the creature system here is very rich, such as many delicious fresh fish or a thirty kilogram carp or crocodiles. The last crocodiles live here were caught 25 years ago. Annually, the residents here harvest tons of kernels to build jam and lotus tea in the holiday.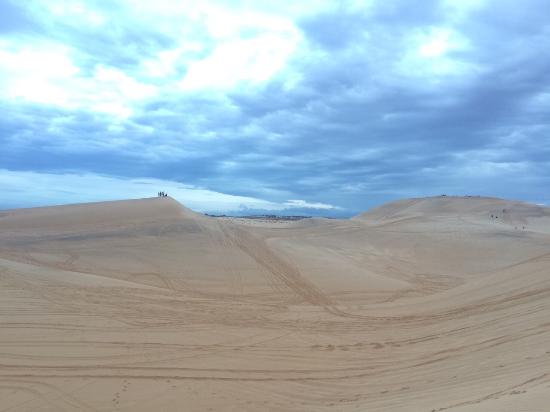 Come to Bau Trang, you can rent a boat to go sightseeing every place here or enjoy a view from the center of the lake or even fish when you are on boat. If you want to take bath, the water here is fresh enough for you to relax. If you want to have a place to build the tent and go picnic there, it's also possible in the north side with willow forest, and you can sleep with a hammock or sing a song with your friends, if one of you know how to play guitar, it's wonderful!!!. What can be happier than these? Come to Bau Trang is a must when you come to Mui Ne.